Amine Ghali
Director of Kawakibi Democracy Transition Center

Country : Tunisia
Theme : Democracy, Human Rights and Transitional Justice
Brief : <meta name="twitter:card" content="summary_large_image"> Amin Ghali is the Director of Kawakibi Democracy Transition Center, he contributes to the fields of democracy and reform in the Arab region. Currently, he works on the democratic transition in Tunisia focuses specifically on the issues of political and institutional reform, elections and transitional justice. Prior to his work at Al-Kawakibi Center (since 2008), he held number of positions in international and regional NGOs. He also lectures in a number of Tunisian and foreign universities. In parallel, he was a member of a number of national committees and bodies related to the democratic transition. Amin Ghali holds a Master's degree in Development Law from René Descartes University in France and a Professorship in Business Administration from the University of Houston, Texas, in the United States.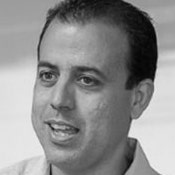 Publications By Amine Ghali