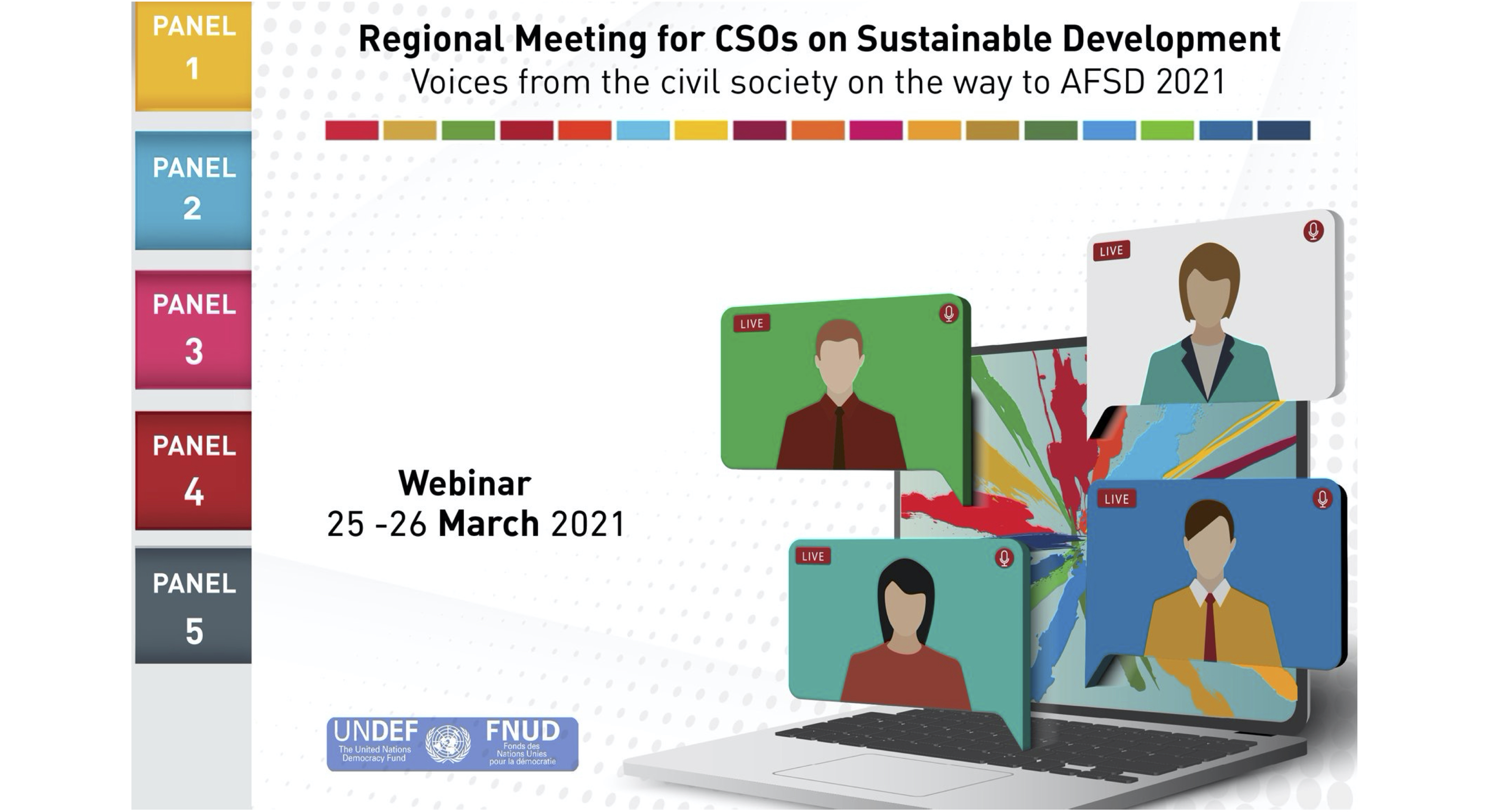 Mar 23, 2021
The Regional Meeting for CSOs on Sustainable Development in the Arab Region
Invitation to attend The Regional Meeting for CSOs on Sustainable Development in the Arab Region. Representatives of civil society and experts in Arab countries will discuss efforts to achieve sustainable development in the Arab region and the challenges it faces.

The meeting will propose practical recommendations at the level of public policies to be submitted to the Arab Forum on Sustainable Development and through it to the High-level Political Forum to be held in July 2021 in New York.
PANEL 1: Overview on the contextual challenges.
Themes elaborated: A global perspective: systemic challenges for achieving sustainable development، Regional context: persistent challenges، The role of the state and governance، Climate Action from global to regional context، CSO views-Open floor discussion.
Moderator: Zahra Bazzi.
Speakers: Roberto Bissio, Ziad Abdel Samad, Sawsan Gharaibeh, Joseph Schechla.

PANEL 2: People Centered Policies.
Themes elaborated: Inequalities and the COVID-19, Multi-dimensional inequalities, PWD perspective, Gender justice: a reading of Arab VNRs, CSO views- open floor discussion
Moderator: Manar Zaiter.
Speakers: Gihan Abouzeid, Sylvanna Lakkis, Ahmed Abdennahder.

PANEL 3: Peace and Freedom from fear.
Themes elaborated: Armed Conflict and inequalities, Humanitarian-development and peace nexus: case of Yemen, Transformative changes for refugee crisis in the region, Occupation and the inequalities, PWD perspective, CSO views- open floor discussion.
Moderator: Joe Keyrouz
Speakers: Rabie Nasr, Amal Nasser, Yasser Nassin, Shatha Abu Srour.

PANEL 4: Unpacking key issues at stake.
Themes elaborated: Subsidies and reform impacts, Debt in the region, Social spending and austerity, Inclusive spending, CSO views- open floor discussion.
Moderator: Salma Hussein
Speakers: Naser Abdelkarim, Zeina Abla, Nabil Abdo, Mohammed Loutfy.

PANEL 5: Mutual accountability and shared responsibilities for achieving the Agenda 2030.
Themes elaborated: The role of the private sector, The role of the civil society and the shrinking space, The role of trade unions
Inclusive governance, CSO views- open floor discussion.
Moderator: Anas Elhasnaoui
Speakers: Kinda Mohamadieh, Adib Nehmeh, Ahmed Berkia, Mustapha Tlili, Ali Hamad.



Panel 1


Panel 2
Panel 3


Panel 4




Panel 5




Recent publications
Sep 21, 2023
Al-Haouz Earthquake in Morocco and Civil Society Initiatives‫ - ‬Dr. Fawzi Boukhris
Sep 20, 2023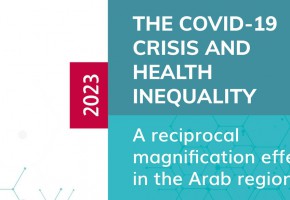 The COVID-19 Crisis and Health Inequality: A Reciprocal Magnification Effect in the Arab Region